The Mighty Oak is the king of the forest standing strong year upon year. It is rooted below the Earth as wide as its branches spread above it.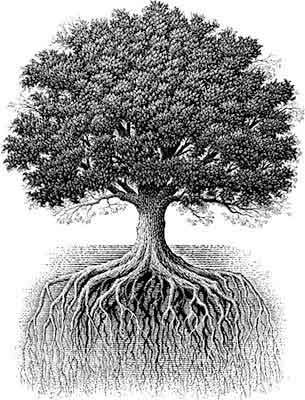 In ways I'm coming to almost expect, this week's theme in The Artist's Way just so happens to be '
Recovering a Sense of Strength', being strong in a time of loss and disappointment. The Mighty Oak is the perfect image for this.
Here's my New Oak Moon dreamboard
The Celtic word for oak was duir which may be the root of 'door' and even 'druid', and the Oak Moon phase sits at the threshold between light and dark, includes the longest day (Summer Solstice) and is when the Oak King reigns supreme! Very soon, though, the Holly King will defeat him and reign over the waning year...
But right now, daylight and the Oak rule!!
~000~
And here's today's collage - simple and calming compared to the rather frenetic, image-packed dreamboard...
... which is rather how I'm feeling as we move into Summer proper - bursts of creative, sun-fired energy followed by long, cooling drinks and lazy evenings...
May you enjoy the full effect of Oak Moon's energies throughout this lunar month and be deeply strengthened :D x